Login to
Market Insight

Account

Your Market Insight account gives you access to the tools that we offer our customers including our
Technical Studies & Sentiment for your accounts.

Don't you have a Market Insight account? With a few easy steps you can easily register to Market Insight

Register
Thank you!
Welcome to Market Insight family!
You have succesfully completed the registration. We will send you an e-mail to give you some instructions and our Terms and Conditions!
Our account representatives will be contacting you as soon as possible. If you have any further questions please do not hesitate to
mail us via support@marketinsightprime.com
News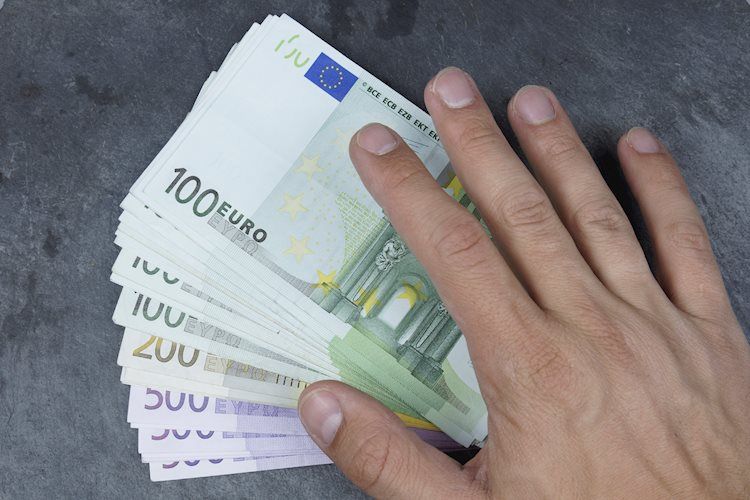 | 13/08/2019 22:03
Risk-on is strengthening the Greenback and weakening safe-haven assets.
EUR/USD is ending Tuesday below the 1.1173 level.
USTR additional tariffs on some products will be delayed to December 15.
EUR/USD daily chart
EUR/USD has been trapped in a range for six consecutive days. The common currency is capped by the 1.1220/55 resistances as well as the 50/100-day simple moving averages (DSMAs). The US said some tariffs would be delayed until December 15. The news sparked a risk-on environment as US stock indices and WTI leapt higher, safe-haven Gold, Yen and CHF sold-off and the Greenback rose.
EUR/USD 4-hour chart
EUR/USD is in a range between the 1.1255 resistance and the 1.1160 support while the market is trading below a downward sloping 200 SMA. Bears are challenging the 1.1173 support. However, ideally EUR/USD would need a daily close below 1.1160 to confirm a bearish bias in the medium term.
EUR/USD 30-minute chart
The market is about to end Tuesday near 1.1173 while below its main SMAs. Today's decline might lead to further losses. Immediate resistances are seen at 1.1200 and 1.1220, according to the Technical Confluences Indicator.
Additional key levels
Popular News
Russia Foreign Trade below expectations ($14B) in October: Actual ($12.423B)

Russia Foreign Trade below expectations ($14B) in October: Actual ($12.423B)

| 12/12/2019 13:00

Russia Central Bank Reserves $ increased to $546.6B from previous $542.2B

Russia Central Bank Reserves $ increased to $546.6B from previous $542.2B

| 12/12/2019 13:00

ECB: Low take-up for TLTRO – Danske Bank

Danske Bank analysts point out that in the ECB's TLTRO3.2 operation (December 2019), banks took only EUR97.7, much below their expectations with 122 b

| 12/12/2019 12:57

Turkey: Repo rate cut to 12% – TDS

Analysts at TD Securities note that in Turkey, the CBRT cut the one-week repo rate from 14.00% to 12.00%, once again easing more than the market expec

| 12/12/2019 12:54

EUR/USD moves little post-ECB, focus remains on Lagarde's press conference

The shared currency moved little, with the EUR/USD pair holding steady around the 1.1130 region post-ECB announcement. As was widely expected, the Eur

| 12/12/2019 12:53

ECB press conference: Lagarde speech live stream – December 12

Christine Lagarde, President of the European Central Bank (ECB), is scheduled to deliver her remarks on the monetary policy outlook in a press confere

| 12/12/2019 12:50

ECB leaves interest rates unchanged in December as expected

At its monetary policy meeting held on December 12th, the Governing Council of the European Central Bank (ECB) decided to leave the interest rates on

| 12/12/2019 12:48

European Monetary Union ECB Interest Rate Decision meets expectations (0%)

European Monetary Union ECB Interest Rate Decision meets expectations (0%)

| 12/12/2019 12:45

European Monetary Union ECB Deposit Rate Decision meets forecasts (-0.5%)

European Monetary Union ECB Deposit Rate Decision meets forecasts (-0.5%)

| 12/12/2019 12:45

USD/JPY Technical Analysis: Intraday uptick falters ahead of descending trend-line/200-hour SMA

The USD/JPY pair continued showing some resilience below mid-108.00s and managed to regain some positive traction on Thursday. The attempted recovery,

| 12/12/2019 12:26

India Manufacturing Output climbed from previous -3.9% to -2.1% in October

India Manufacturing Output climbed from previous -3.9% to -2.1% in October

| 12/12/2019 12:03

India Industrial Output came in at -3.8%, above expectations (-5%) in October

India Industrial Output came in at -3.8%, above expectations (-5%) in October

| 12/12/2019 12:03

India Cumulative Industrial Output fell from previous 1.3% to 0.5% in October

India Cumulative Industrial Output fell from previous 1.3% to 0.5% in October

| 12/12/2019 12:03

NZD/USD trades in tight range below 0.66 following Wednesday's rally

The NZD/USD pair capitalized on the broad-based USD weakness in the second half of the day on Wednesday and rose to its highest level since late July

| 12/12/2019 12:01

Mexico Industrial Output (YoY) below forecasts (-2.1%) in October: Actual (-3%)

Mexico Industrial Output (YoY) below forecasts (-2.1%) in October: Actual (-3%)

| 12/12/2019 12:00

Mexico Industrial Output (MoM): -1.1% (October) vs previous 0%

Mexico Industrial Output (MoM): -1.1% (October) vs previous 0%

| 12/12/2019 12:00

AUD/USD rallies to fresh 1-month tops, eyeing to reclaim 0.6900 handle

The buying interest around the Australian dollar picked up some pace in the last hour and pushed the AUD/USD pair to fresh one-month tops, closer to t

| 12/12/2019 11:58

EUR/USD eases from 1-month tops, turns neutral ahead of ECB

The EUR/USD pair extended its steady pullback from over one-month tops and is currently placed near the lower end of its daily trading range, around 1

| 12/12/2019 11:36

Turkey: CBRT cuts policy (one-week repo auction) rate to 12% from 14%

The Central Bank of the Republic of Turkey (CBRT) on Thursday announced that it cut the policy rate (one-week repo auction rate) by 200 basis points t

| 12/12/2019 11:18

USD/CAD continues to consolidate Wednesday's losses near 1.3170

The USD/CAD pair lost 60 pips on Wednesday after the greenback came under strong selling pressure amid Federal Open Market Committee (FOMC) Chairman J

| 12/12/2019 11:11

US: PPI inflation and Jobless Claims in focus – TDS

In view of analysts at TD Securities, the market expects the US PPI inflation to advance 0.2% m/m in November, lifting the annual measure by two tenth

| 12/12/2019 11:11

Ireland HICP (MoM) unchanged at -0.2% in November

Ireland HICP (MoM) unchanged at -0.2% in November

| 12/12/2019 11:02

Ireland HICP (YoY): 0.8% (November) vs 0.6%

Ireland HICP (YoY): 0.8% (November) vs 0.6%

| 12/12/2019 11:02

Ireland Consumer Price Index (YoY) up to 1.1% in November from previous 0.7%

Ireland Consumer Price Index (YoY) up to 1.1% in November from previous 0.7%

| 12/12/2019 11:01

Ireland Consumer Price Index (MoM) increased to -0.1% in November from previous -0.3%

Ireland Consumer Price Index (MoM) increased to -0.1% in November from previous -0.3%

| 12/12/2019 11:01

Turkey CBRT Interest Rate Decision registered at 12%, below expectations (12.5%) in December

Turkey CBRT Interest Rate Decision registered at 12%, below expectations (12.5%) in December

| 12/12/2019 11:00

Eurozone: Industrial production contracts in October – ING

Peter Vanden Houte, chief economist at ING, notes that Eurozone's industrial production fell by 0.5% month-on month in October after a downwardly revi

| 12/12/2019 10:47

UK election: PM Johnson's Conservatives remain in lead with 44% – Ipsos MORI

Support for the British Prime Minister Boris Johnson's Conservative Party in Thursday's election is at 44%, showed an opinion poll conducted by Ipsos

| 12/12/2019 10:46

Swiss central bank is sounding dovish – ING

Charlotte de Montpellier, economist at ING, points out that as per expectations, the Swiss central bank left its key interest rate unchanged at -0.75%

| 12/12/2019 10:30

WTI erases EIA-inspired losses, trades above $59

Crude oil prices registered losses on Wednesday pressured by the weekly data published by the US Energy Information Administration (EIA). However, the

| 12/12/2019 10:24
Show More Popular News