Login to
Market Insight

Account

Your Market Insight account gives you access to the tools that we offer our customers including our
Technical Studies & Sentiment for your accounts.

Don't you have a Market Insight account? With a few easy steps you can easily register to Market Insight

Register
Thank you!
Welcome to Market Insight family!
You have succesfully completed the registration. We will send you an e-mail to give you some instructions and our Terms and Conditions!
Our account representatives will be contacting you as soon as possible. If you have any further questions please do not hesitate to
mail us via support@marketinsightprime.com
News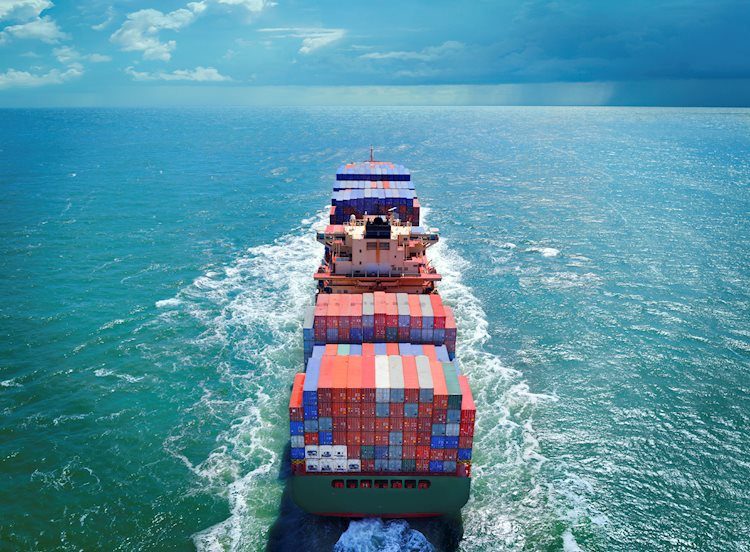 More to come...

| 11/12/2019 00:41

In a Fox Business Interview, the White House trade advisor, Peter Navarro, is crossing the wires and has said that China is trying to shape the narrative and affect the futures market.
Additional comments
Has no indication that Dec. tariffs won't be put on.
It's up to the Chinese as to whether to get a deal, a decision will come soon from Trump on delaying the 15th Dec tariffs.
Popular News
United States API Weekly Crude Oil Stock down to 1.3M in February 21 from previous 4.2M

United States API Weekly Crude Oil Stock down to 1.3M in February 21 from previous 4.2M

| 25/02/2020 21:42

Wall Street close: Coronavirus bloodbath sees DJIA below the 200-DMA

US benchmarks fell in a back-to-back loss on Tuesday, bringing back memories of the 2018 routs as the coronavirus outbreak sends investors to the side

| 25/02/2020 21:41

AUD/USD: Buyers and sellers jostle around 0.6600 as coronavirus keeps the driver's seat

AUD/USD carries the New York session's downbeat sentiment forward while taking rounds to 0.6600 at the start of the Asian session on Wednesday.

| 25/02/2020 21:41

EUR/USD Asia Price Forecast: Euro bouncing from multi-year lows, approaching 1.0900 figure

EUR/USD is trading in a downtrend below its main daily simple moving averages (SMAs) as the quote is correcting up from 34-month lows. EUR/USD is also challeng

| 25/02/2020 21:28

South Korea BOK Manufacturing BSI registered at 66, below expectations (77) in March

South Korea BOK Manufacturing BSI registered at 66, below expectations (77) in March

| 25/02/2020 21:00

CDC official says believes immediate risk from coronavirus in US remains low

CDC official says believes immediate risk from coronavirus in US remains low. Key comments from US health officials CDC official says "no longer a que

| 25/02/2020 20:41

Forex Today: US investors sell the greenback

Here is what you need to know on Wednesday, February 26th: The coronavirus extended its claws through Europe, with more cases reported in France, main

| 25/02/2020 20:29

US Dollar Index Asia Price Forecast: DXY retracing down from 2020 top, trading at seven-day lows

The US dollar index (DXY) is retracing down below the 2019 high at 99.67 level. DXY is negatively affected by the risk-off environment generated by the spread

| 25/02/2020 20:22

1st confirmed coronavirus case found in German state Baden-Wuerttemberg - RTRS

1st confirmed coronavirus case found in german state Baden-Wuerttemberg - Reuters citing a regional government statement. More to come...

| 25/02/2020 20:09

Fed Vice Chairman Richard Clarida: Too early to speculate on coronavirus

Fed Vice Chairman Richard Clarida speaking at the 36th Annual NABE Economic Policy Conference, Washington, D.C. Key comments Too early to speculate on

| 25/02/2020 20:05

Dow dives more than 800 points after CDC warns of coronavirus inevitability in US – The Washington Post

Dow dives more than 800 points after CDC warns of coronavirus inevitability in US – The Washington Post published on Tuesday. More to come...

| 25/02/2020 19:23

EUR/JPY bears lining up for further downside on risk-off flows

EUR/JPY has continued to give background on Tuesday, falling from a high of 120.53 to a low of 119.41 and -0.39% on the day. The yen has been picking

| 25/02/2020 19:07

WH adviser Kudlow: Not heard discussion of possible Fed rate cut publicly or privately

The US has contained the coronavirus spread and there are no supply disruptions yet amid the outbreak, White House economic adviser Larry Kudlow told

| 25/02/2020 18:51

NZD/USD Price Analysis: Kiwi sidelined near 2020 lows, trades below 0.6350 level

Kiwi/Dollar is trading in a bear trend while rebounding modestly from the 2020 lows as the spot is below the main SMAs.

| 25/02/2020 18:44

EUR/USD extends recovery toward 1.0900 as 10-year US T-bond yield drops to all-time lows

After spending the first half of the day under modest bearish pressure near 1.0850 on Tuesday, the broad-based USD weakness allowed the EUR/USD pair t

| 25/02/2020 18:44

USD/CAD: Bears looking through the coronavirus and buying the carry

USD/CAD is trading between a low of 1.3271 and 1.3305, slightly down on the day at 1.3282 during the time of writing. Commodity currencies have been s

| 25/02/2020 18:20

United States 2-Year Note Auction fell from previous 1.44% to 1.188%

United States 2-Year Note Auction fell from previous 1.44% to 1.188%

| 25/02/2020 18:05

AUD/USD Price Analysis: Aussie looking for direction near one-decade lows

The aussie is hovering near one-decade lows while trading well below its main daily simple moving averages (SMAs).

| 25/02/2020 17:58

WTI slumps to fresh two-week lows near mid-$50s ahead of API data

Crude oil prices stayed relatively resilient during the first half of the day on Tuesday but turned south in the American session with the barrel of W

| 25/02/2020 17:36

USD/CHF Price Analysis: Dollar retreats and trade in eight-day lows vs. Swiss franc

After hitting fresh 2020 highs, USD/CHF erased gains and tumbled near eight-day lows. The spot is trading below the 100/200-day simple moving averages suggest

| 25/02/2020 17:08

EUR/USD Price Analysis: Euro corrective move up picking up steam on USD weakness

EUR/USD is trading in a bear trend below the main daily simple moving averages (SMAs) as the spot is correcting up from 34-month lows. The spot is also challen

| 25/02/2020 16:43

United States 52-Week Bill Auction fell from previous 1.49% to 1.27%

United States 52-Week Bill Auction fell from previous 1.49% to 1.27%

| 25/02/2020 16:33

Gold Price Analysis: Levels to watch as coronavirus panic grips markets

Gold has been trading around $1,650, stabilizing after several turbulent days that have sent the price of the precious metal to nearly $1.690 before a

| 25/02/2020 16:26

USD/JPY Price Analysis: Dollar extends losses as market fears embolden yen

USD/JPY is trading in an ascending channel while above the main daily simple moving averages (SMAs).

| 25/02/2020 16:20

GBP/USD breaks above 1.30 as coronavirus fears send USD down

The US dollar is falling alongside ten-year treasuries. The pound is not reacting to Brexit headlines. more to come

| 25/02/2020 15:59

ECB's Villeroy: Coronavirus crisis to have negative but temporary consequences on growth

"The coronavirus outbreak is mainly a negative supply-side shock, hence one shouldn't overstate the adequacy of a monetary policy response," ECB Gover

| 25/02/2020 15:50

Mexico Current Account, $ (QoQ) came in at $2.486M, below expectations ($3.5M) in 4Q

Mexico Current Account, $ (QoQ) came in at $2.486M, below expectations ($3.5M) in 4Q

| 25/02/2020 15:49

S&P500 Price Analysis: Coronavirus shakes the market, Index challenges the 2020 lows

The S&P 500 Index is having a deep retracement down below the 50-day simple moving average (SMA) as bears are challenging the 3200 figure near the 2020 low.

| 25/02/2020 15:45

Mexico Current Account, $ (QoQ) below forecasts ($3.5M) in 4Q: Actual ($2.487M)

Mexico Current Account, $ (QoQ) below forecasts ($3.5M) in 4Q: Actual ($2.487M)

| 25/02/2020 15:45

UK PM Johnson's office: EU willing to offer US zero tariffs without level playing commitments demanded from UK

The European Union is willing to offer the US zero tariffs without the kind of level playing field commitments or legal oversight they are demanding f

| 25/02/2020 15:41
Show More Popular News