Login to
Market Insight

Account

Your Market Insight account gives you access to the tools that we offer our customers including our
Technical Studies & Sentiment for your accounts.

Don't you have a Market Insight account? With a few easy steps you can easily register to Market Insight

Register
Thank you!
Welcome to Market Insight family!
You have succesfully completed the registration. We will send you an e-mail to give you some instructions and our Terms and Conditions!
Our account representatives will be contacting you as soon as possible. If you have any further questions please do not hesitate to
mail us via support@marketinsightprime.com
News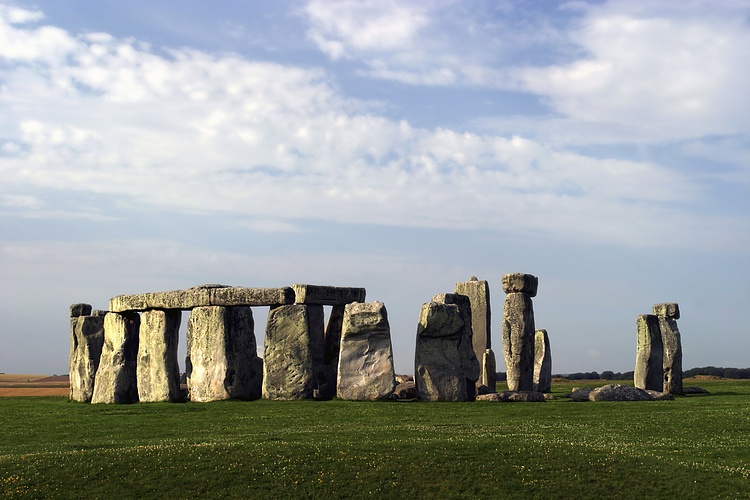 Frost, Barnier to speak later on Wednesday Notes with interest Barnier's significant comments on issues behind current difficulties in trade talks dev

| 21/10/2020 10:00

The UK government has noted with interest the European Union (EU) Chief Brexit Negotiator Michel Barnier's significant comments on the issues behind current difficulties in trade talks, PM Boris Johnson's spokesman said on Wednesday, as reported by Reuters.
Key quotes
"We note with interest that the EU's negotiator, speaking to the EP this morning, has commented in a significant way on the issues behind the current difficulties in our talks."
"We are studying carefully what was said."
"David Frost will discuss the situation when he speaks to Michel Barnier later today."
Market reaction
On renewed Brexit optimism from the UK as well as from Brussels, GBP/USD is challenging daily highs of 1.3065.
The was last seen trading at 1.3060, higher by 0.89% on the day.
Popular News
AUD/USD climbs to 0.7400 area as DXY slumps below 91.80

The AUD/USD pair preserved its bullish momentum during the American trading hours on Friday and touched its highest level in nearly three months at 0.

| 27/11/2020 16:18

AUD/USD to extend its advance to fresh yearly highs above 0.7413

The AUD/USD pair trades near the year high at 0.7413 and seems to have recovered part of its long-term bullish momentum as the market continues to ign

| 27/11/2020 15:58

EUR/USD to extend gains towards 1.2100

The EUR/USD pair recovered its long-term bullish stance reached 1.1945 this week, a fresh 2-month high, retaining most of its gains heading into the w

| 27/11/2020 15:55

Silver slumps below $23.00 as Wall Street volatility index hits lows since February

Friday has been another ugly day for spot silver prices (XAG/USD). Shortly after 13:00GMT, the precious metal slumped from around the $23.20s to below

| 27/11/2020 15:55

USD/JPY: Yield spreads favor yen appreciation – CIBC

Yen gains are likely to continue as real yield spreads remain under pressure. Subsequently, economists at CIBC expect the USD/JPY pair to plunge towar

| 27/11/2020 15:36

GBP/USD: Brexit countdown bangs loud with room for sterling gains

GBP/USD has hit new highs as optimism about an upcoming vaccine in the UK and a smooth US transition outweighed Brexit uncertainty and upbeat US data.

| 27/11/2020 15:29

EUR/USD grinds to fresh monthly highs, sets sights on 1.1950 and beyond

EUR/USD has been grinding higher on Friday, despite thin trading conditions in the absence of US many participants given Thanksgiving celebrations, an

| 27/11/2020 15:20

Second COVID-19 waves to bolster USD resilience – CIBC

Second waves of COVID-19 are set to stall USD depreciation through the first half of 2021. Therefore, economists at CIBC forecast the US Dollar Index

| 27/11/2020 15:14

S&P 500 Index opens in the positive territory, Nasdaq hits new record hgh

Major equity indexes in the US started the last day of the week in the positive territory. As of writing, the S&P 500 Index was up 0.38% at 3,643, the

| 27/11/2020 14:49

Gold Price Analysis: XAU/USD remains vulnerable, break below 200-DMA in play

Gold traded with a mild negative bias through the mid-European session and was last seen hovering near the lower end of its daily range, around the $1

| 27/11/2020 14:49

WTI keeps the daily range above $45.00

Prices of the West Texas Intermediate resume the upside on Friday, managing to reverse an early drop to the $44.50 region. WTI focused on OPEC+ meetin

| 27/11/2020 14:47

USD/CAD: Rangebound until latter part of 2021 – CIBC

The loonie continues to be pushed and pulled by currencies moving versus the USD, leaving the CAD stronger against the greenback over the past month.

| 27/11/2020 14:46

GBP/USD recovers sharply from lows as buyers rush to buy dip into low 1.3300s

GBP/USD has recovered sharply from 1.3310ish lows from earlier on in the session and is back to trading flat on the day around 1.3350. Cable content t

| 27/11/2020 14:46

Gold Price Analysis: XAU/USD holds above critical support after the crash – Confluence Detector

Gold has tumbled down below $1,800 after surviving above that line for several days. While the precious metal suffered a precipitous fall – probably u

| 27/11/2020 14:37

UK: Coronavirus reproduction "R" number declines below 1

Following a three-week national lockdown in England, the reproduction "R" number is estimated to be between 0.9 and 1, UK Government Office for Scienc

| 27/11/2020 14:11

USD/CHF eases from tops, still in the green around 0.9065-70 region

The USD/CHF pair held on to its positive tone through the early North American session, albeit retreated around 10-15 pips from the 0.9080 region, or

| 27/11/2020 14:09

USD/TRY bounces off 3-day lows near 7.75

The Turkish lira extends the upside momentum in the second half of the week and drags USD/TRY to new 3-day lows in the 7.7600 level. USD/TRY met resis

| 27/11/2020 13:57

Breaking: Gold plummets to fresh multi-month lows near $1,780

The XAU/USD pair came under sudden selling pressure and plunged to its lowest level since early July at $1,782.28. Developing story...

| 27/11/2020 13:37

USD/JPY pares intraday losses, holds above 104.00 mark

The USD/JPY pair remained depressed through the early European session, albeit has managed to rebound around 25 pips from multi-day lows. The pair was

| 27/11/2020 13:27

German Economy Ministry: Expanding coronavirus aid for companies

Germany economy ministry announced on Friday that they will be expanding the coronavirus aid for companies, as reported by Reuters. "Coronavirus aid f

| 27/11/2020 13:22

USD/CAD struggles to hold above 1.3000 as WTI trades in green above $45

The USD/CAD pair registered small daily gains on Thursday but started to edge lower on Friday as the rising crude oil prices helped the commodity-sens

| 27/11/2020 13:04

US: Janet Yellen, one of the best to be in charge if another financial crisis blows up – CE

This week the markets were buoyed by the news that President-elect Joe Biden intends to nominate Janet Yellen to be Treasury secretary but, while she

| 27/11/2020 12:58

EU's Barnier to propose fish quota deal to UK – RTE

The European Union's chief Brexit negotiator, Michel Barnier, will propose that 15% to 18% of the fish quota caught in UK waters by EU fleets will be

| 27/11/2020 12:32

Germany's Scholz: Mobilising huge sums of money to soften economic effects of pandemic

German Finance Minister Olaf Scholz said on Friday that they are mobilising huge sums of money to soften the economic effects of the pandemic and adde

| 27/11/2020 12:26

Legacy of the virus to warrant rock bottom interest rates for several years – CE

While some have speculated that the encouraging news about vaccines will prompt the major central banks to consider policy normalisation, or at least

| 27/11/2020 12:21

EUR/GBP spikes to fresh weekly tops, around mid-0.8900s

The EUR/GBP cross caught some aggressive bids during the mid-European session and shot to fresh weekly tops, around the 0.8950-55 region in the last h

| 27/11/2020 12:09

EUR/PLN and EUR/HUF to spike higher as Hungarian and Polish PMs defy the EU – Rabobank

EU leaders are scheduled to meet on December 10-11 and economists at Raobank remain of the view that tensions between Hungary/Poland and the rest of t

| 27/11/2020 12:07

Singapore: Industrial sector looks firm into year-end – UOB

Economist at UOB Group Barnabas Gan reviews the latest Industrial Production figures in Singapore. Key Quotes "Singapore's industrial production disap

| 27/11/2020 12:02

UK's Frost: It is late but a deal is still possible

The UK's chief Brexit negotiator David Frost noted on Friday that it's his job to do his utmost to see if the conditions for a trade deal with the EU

| 27/11/2020 12:01

Chile Unemployment rate came in at 11.6%, below expectations (12.8%) in October

Chile Unemployment rate came in at 11.6%, below expectations (12.8%) in October

| 27/11/2020 12:00
Show More Popular News