Login to
Market Insight

Account

Your Market Insight account gives you access to the tools that we offer our customers including our
Technical Studies & Sentiment for your accounts.

Don't you have a Market Insight account? With a few easy steps you can easily register to Market Insight

Register
Thank you!
Welcome to Market Insight family!
You have succesfully completed the registration. We will send you an e-mail to give you some instructions and our Terms and Conditions!
Our account representatives will be contacting you as soon as possible. If you have any further questions please do not hesitate to
mail us via support@marketinsightprime.com
News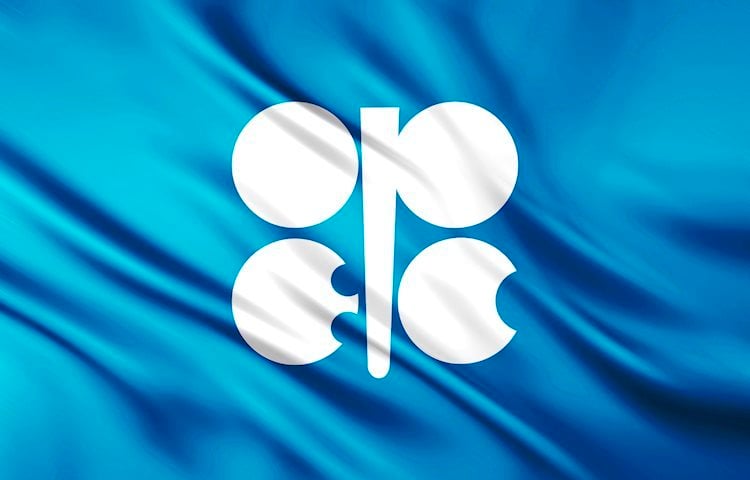 | 13/08/2019 21:45
WTI rises as the US says some tariffs won't enter into effect until December 15.
The levels to beat for bulls is $57.40 a barrel.
Oil 4-hour chart
WTI (West Texas Intermediate) is up sharply as the US announced it would delay some of the planned tariffs to December 15. The market can potentially rise to 58.50 resistance but the bulls need a convincing break above 57.40 resistance. Support is seen at $56.00 and $55.00 a barrel.
Additional key levels
Popular News
USD/JPY Technical Analysis: 200-hour EMA questions immediate rising trend-channel

USD/JPY recently took a U-turn from 200-hour Exponential Moving Average (EMA). Even so, it stays well within the two-day-old rising trend-channel formation.

| 11/12/2019 03:34

FOMC: Dot plot update to show monetary policy on hold in 2020 – Goldman Sachs

The Goldman Sachs analysts are out with a sneak peek at what to expect from Wednesday FOMC monetary policy decision due to be announced at 1900 GMT. K

| 11/12/2019 03:25

GBP/USD Technical Analysis: Weekly candle's long upper wick suggests bullish exhaustion

GBP/USD is currently trading largely unchanged on the week at 1.3136, having hit a high of 1.3215 on Tuesday. The long upper wick of the weekly candle

| 11/12/2019 03:16

Japan FY 2019-20 tax revenue to undershoot govt's estimate by over JPY 2 tln - Nikkei

The Nikkei Asian Review quoted sources familiar with the Japanese government thinking, as saying that Japan's government is expected estimate that tax

| 11/12/2019 03:14

South Korea Money Supply Growth came in at 7.4%, below expectations (7.5%) in October

South Korea Money Supply Growth came in at 7.4%, below expectations (7.5%) in October

| 11/12/2019 03:00

NZ Half-Year Economic and Fiscal Update: More spending, in time – ANZ

Analysts at Australia and New Zealand Banking Group (ANZ) express their take on New Zealand's Mid-year Economic and Fiscal Update released earlier on

| 11/12/2019 02:46

S&P: Higher spending won't affect New Zealand's credit rating

Ratings agency Standard and Poor's (S&P) is out on the wires stating that the New Zealand government's decision to boost fiscal spending won't have a

| 11/12/2019 02:46

WTI struggles on surprise crude build

WTI oil prices are flashing red in the Asian session with buyers sitting on the fence, possibly due to the surprise inventory buildup in the US. At pr

| 11/12/2019 02:28

USD/IDR Technical Analysis: Doji on D1 highlights 14,150/51 resistance confluence

USD/IDR takes the bids to 14,019 while extending the previous day's recovery on early Wednesday. Doji on the daily (D1) chart favors the pair's further recovery

| 11/12/2019 02:26

Asian Development Bank cuts growth views for China, Developing Asia as trade war bites – Reuters

The Asian Development Bank (ADB), said in its latest report released on Wednesday, it has downgraded its growth forecasts for developing Asia this yea

| 11/12/2019 02:24

Moody's: Sovereign credit quality in Australia, New Zealand, Korea, Singapore and Japan to remain strong in 2020

According to the latest report published by the US-based Moody's Investors Service, sovereign credit quality in Australia, New Zealand, Korea, Singapo

| 11/12/2019 02:06

Gold stops two-day winning streak on the Fed day, trade/political jitters continue

Gold prices register a mild loss of -0.05% while taking rounds to $1,463 during early Wednesday.

| 11/12/2019 02:06

USD/INR Technical Analysis: Five-month rising trendline breached

USD/INR has breached a five-month uptrend line and could bring in deeper support levels into play with the daily chart indicators reporting bearish co

| 11/12/2019 01:59

AUD/USD Technical Analysis: On the back foot below 200-bar EMA

AUD/USD seesaws around 0.6815 amid the initial trading session on Wednesday. Even so, the pair's trading below 200-bar EMA.

| 11/12/2019 01:32

RBA to do QE in early 2021 - RBC

The Reserve Bank of Australia (RBA) will start a quantitative easing (QE) program (government bond purchases) in early 2021, according to RBC analysts

| 11/12/2019 01:24

USD/JPY: Indecisive in the open of Tokyo, trading around session highs and lows

USD/JPY has been as high as 108.85 prior to the open and sent down to a low of 108.66 in recent trade and then back to the 108.70s as the price attemp

| 11/12/2019 01:22

PBOC sets Yuan reference rate at 7.0385

The People's Bank of China (PBOC) has set the Yuan reference rate at 7.0385 versus Tuesday's fix at 7.0400.

| 11/12/2019 01:17

NZD/USD fails to hold onto recovery gains amid fresh doubts on growth, phase-one

NZD/USD drops to 0.6538, after flashing a fresh session low of 0.6532, during early Wednesday.

| 11/12/2019 01:14

AUD/JPY seesaws as S&P 500 futures drop on US trade adviser Navarro's comments

The AUD/JPY pair is witnessing a two-way business amid the decline in the S&P 500 futures, possibly triggered by White House adviser Peter Navarro's c

| 11/12/2019 01:03

EUR/USD Technical Analysis: 1.1100/05 confluence guards immediate upside

EUR/USD turns modestly weak to 1.1090 after pulling back from the three-day top during early Wednesday.

| 11/12/2019 00:49

WH advisor Navarro: Its up to the Chinese as to whether to get a deal - Fox Business Interview

More to come...

| 11/12/2019 00:41

NZD/JPY jumps 15 pips as New Zealand boosts fiscal spending

The bid tone around the New Zealand dollar strengthened, pushing the NZD/JPY cross higher by 15 pips to a session high of 71.31 after the New Zealand

| 11/12/2019 00:32

NZD/USD pops to 0.6555 on NZ government's infrastructure spending announcement

With the New Zealand (NZ) government announcing heavy infrastructure spending, NZD/USD crosses 0.6550 by the press time of early Wednesday.

| 11/12/2019 00:20

N.Z. Government boosts spending, cuts budget surplus forecasts

In presenting the governments mid-year budget, the New Zealand Finance Minister said that the economy has been impacted by Brexit and the US/China tra

| 11/12/2019 00:20

EUR/GBP consolidating +0.25% following sharp YouGov induced rally

The latest YouGov MRP model has seen the Conservative lead over Labour falling over the past week, taking the model from almost 12pts on 4 Dec to abou

| 11/12/2019 00:00

GBP/USD consolidates recent losses to 1.3120 amid doubts over Conservatives' majority

GBP/USD pulls back from the recently flashed three-day low to 1.3122 during Wednesday's Asian session.

| 10/12/2019 23:55

Japan BSI Large Manufacturing Conditions Index (QoQ) below forecasts (4.5) in 4Q: Actual (-7.8)

Japan BSI Large Manufacturing Conditions Index (QoQ) below forecasts (4.5) in 4Q: Actual (-7.8)

| 10/12/2019 23:51

Japan Producer Price Index (YoY) above expectations (0%) in November: Actual (0.1%)

Japan Producer Price Index (YoY) above expectations (0%) in November: Actual (0.1%)

| 10/12/2019 23:50

Japan Producer Price Index (MoM) came in at 0.2%, above expectations (0.1%) in November

Japan Producer Price Index (MoM) came in at 0.2%, above expectations (0.1%) in November

| 10/12/2019 23:50

Australia Westpac Consumer Confidence came in at -1.9% below forecasts (-0.7%) in December

Australia Westpac Consumer Confidence came in at -1.9% below forecasts (-0.7%) in December

| 10/12/2019 23:31
Show More Popular News