Login to
Market Insight

Account

Your Market Insight account gives you access to the tools that we offer our customers including our
Technical Studies & Sentiment for your accounts.

Don't you have a Market Insight account? With a few easy steps you can easily register to Market Insight

Register
Thank you!
Welcome to Market Insight family!
You have succesfully completed the registration. We will send you an e-mail to give you some instructions and our Terms and Conditions!
Our account representatives will be contacting you as soon as possible. If you have any further questions please do not hesitate to
mail us via support@marketinsightprime.com
News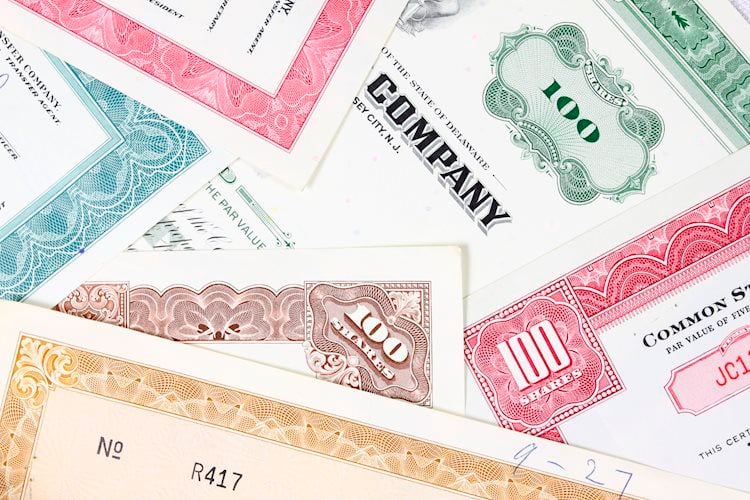 DOW JONES UNOFFICIALLY CLOSES UP 189.76 POINTS, OR 0.70% , AT 27,391.28 S&P 500 UNOFFICIALLY CLOSES UP 21.43 POINTS, OR 0.64% , AT 3,349.20 NASDAQ UNO

| 06/08/2020 20:02
Dow Jones unofficially closes up 189.76 points, or 0.70% at 27,391.28.
S&P 500 unofficially closes up 21.43 points, or 0.64% , at 3,349.20.
NASDAQ unofficially closes up 102.75 points, or 0.93% , at 11,101.15.
The benchmarks on Wall Street shrugged off a sluggish start and closed higher on Thursday.
Hopes of a new fiscal package to be announced before the end of the week kept the bulls in play.
The Nasdaq was ending the session above 11,000 after initially climbing above it on Wednesday with the tech-related heavyweight stocks such as Apple AAPL, which rose 3.49% an Facebook FB, up 6.49% helping to pace gains across Wall Street.
The Nasdaq Composite added 109.67 points, or 1%, to 11,108.07 while the Dow Jones Industrial Average DJI rose 185.46 points, or 0.68%, to 27,386.98. The S&P 500 SPX gained 21.39 points, or 0.64%, to 3,349.16.
Meanwhile, investors are looking to the next fiscal aid package to further cope with the fallout from COVID-19 pandemic.
However, Senate Majority Leader Mitch McConnell said on Thursday Republicans and Democrats remained far apart over what to include in another wave of relief.
Investors remain optimistic, nevertheless, and Senate Republicans have been told that negotiators have until Friday to reach an agreement.
"If there's not a deal by Friday, there won't be a deal," Republican Senat Roy Blunt told reporters on Wednesday.
By mid-US-afternoon, the headlines were saying that Pelosi believed some progress was being made helped turn markets around, which also took US bond yields off their lows.
US data ahead of NFP Friday
It's a big one tomorrow, with US Nonfarm Payrolls slated; more on this here: Nonfarm Payrolls Preview: Hints point to an awful July
Meanwhile, US initial jobless claims were better than expected at 1186k in the week to 1 August vs 1435k the prior week.
Continuing claims also fell from 16.951m to 16.107m.
That's the best data in a few weeks, but as it came after the non-farm payrolls survey week, it hasn't influenced expectations for tomorrow's report (which now sit at +1490k.,
analysts at ANZ explained.
Fiscal hawks will be watching to see, however, if there is a correlation between falling initial claims and the end of the USD600/week supplementary benefit payment.
S&P 500 index
Popular News
Forex Today: Risk-off, Brexit, and a pinch of hope

Here is what you need to know on Monday, September 28: Coronavirus concerns continued to weigh upon risk sentiment and backing a dollar's rally. The A

| 27/09/2020 14:30

Gold Price Analysis: XAU/USD holds onto 100-DMA support ahead of the NFP week

Following the 4.5% weekly loss, Gold (XAU/USD) has locked itself in a $100 range stepping into the critical US Non-Farm Payrolls week, as depicted by

| 27/09/2020 06:52

BOE's Tenreyro: Evidence on negative rates is 'encouraging'

The Bank of England's (BOE) study of the impact of negative interest rates to support the economy from the coronavirus pandemic-induced downturn revea

| 27/09/2020 04:54

Coronavirus update: France reports 14,412 new cases, J&J's vaccine shows strong immune response

According to the latest data published by the French Health Ministry on Saturday, the number of new coronavirus cases in the country spiked by a whopp

| 27/09/2020 04:31

Gold Price Analysis: Downside more compelling for XAU/USD in the NFP week ahead – Confluence Detector

Gold (XAU/USD) shed about 4.5% in the past week, delivering a weekly closing below the August month low of $1863. The yellow metal booked the first we

| 26/09/2020 05:39

Fitch affirms UK at 'AA-'; Outlook negative

Late Friday, the US-based Fitch Ratings affirmed the UK's sovereign credit rating at 'AA-' with maintaining a negative Outlook. Key takeaways "The Neg

| 26/09/2020 04:58

USD/JPY Price Analysis: The pair looks to be heading right back into the middle of the range

USD/JPY does not seem to like trading below 104.00 as there seems to be a quick recovery as soon as the level is pierced. The key level on the chart i

| 25/09/2020 21:12

Colombia Interest rate meets forecasts (1.75%)

Colombia Interest rate meets forecasts (1.75%)

| 25/09/2020 20:00

Japan CFTC JPY NC Net Positions: ¥29.6K vs ¥22.9K

Japan CFTC JPY NC Net Positions: ¥29.6K vs ¥22.9K

| 25/09/2020 20:00

United States CFTC Gold NC Net Positions down to $219.1K from previous $241K

United States CFTC Gold NC Net Positions down to $219.1K from previous $241K

| 25/09/2020 19:59

United States CFTC Oil NC Net Positions: 472.8K vs 449.7K

United States CFTC Oil NC Net Positions: 472.8K vs 449.7K

| 25/09/2020 19:59

United Kingdom CFTC GBP NC Net Positions rose from previous £2.3K to £3K

United Kingdom CFTC GBP NC Net Positions rose from previous £2.3K to £3K

| 25/09/2020 19:59

European Monetary Union CFTC EUR NC Net Positions increased to €190.8K from previous €178.6K

European Monetary Union CFTC EUR NC Net Positions increased to €190.8K from previous €178.6K

| 25/09/2020 19:59

Australia CFTC AUD NC Net Positions increased to $16.3K from previous $16.2K

Australia CFTC AUD NC Net Positions increased to $16.3K from previous $16.2K

| 25/09/2020 19:59

Gold Price Analysis: Finally some rest bite as XAU/USD holds at $1865 per ounce

It has not been the best week for the gold bugs as the yellow metal has fallen 4.36% since Monday. At the end of the week, the price has started to co

| 25/09/2020 19:20

S&P 500 top movers: Major cruise liners' shares post impressive gains

The S&P 500 Index (SPX) opened modestly lower on Friday but staged a decisive rebound. As of writing, the SPX was up 1.05% on a daily basis at 3,289.

| 25/09/2020 19:07

Oil Price Analysis: WTI moves back to flat and once again trades above $40 per barrel

It has been a mixed Friday for WTI as the price is moving sideways heading into the weekend. All of the excitement was last week when the OPEC+ JMMC d

| 25/09/2020 18:29

Focus on US election to intensify with first presidential debate on Tuesday – TDS

Previewing next week's key events for market participants, TD Securities analysts noted that the focus on the November 3 US election is likely to inte

| 25/09/2020 18:26

AUD/USD drops toward 0.7000, suffers biggest weekly percentage decline since March

The AUD/USD came under renewed bearish pressure during the American session and slumped to its lowest level in more than two months at 0.7007. As of w

| 25/09/2020 18:19

United States Baker Hughes US Oil Rig Count increased to 183 from previous 179

United States Baker Hughes US Oil Rig Count increased to 183 from previous 179

| 25/09/2020 17:05

Fed's George: Bank strains could still materialize

The Federal Reserve's monetary policy and changing capital rules may hasten the ongoing consolidation in the banking industry, Kansas City Federal Res

| 25/09/2020 17:29

EUR/GBP: Brexit uncertainty likely to push it to 0.92 – Rabobank

Analysts at Rabobank, hold the view that while EUR/GBP may slip further on a one month view, but politicians may still pave the way for a moderate rec

| 25/09/2020 17:26

USD: US election in focus next week – MUFG

Analysts at MUFG Bank, argue financial markets could be troubled by a poor performance by US candidate Biden at next week's first presidential debate.

| 25/09/2020 17:14

UK: Differences on fisheries and level playing field with EU remain significant

Commenting on the latest round of Brexit talks, "there remains a lot of work to do and either outcome is still possible," a UK government official sai

| 25/09/2020 17:04

Mexico: Easing cycle has further to run – BBVA

On Thursday, the Bank of Mexico cut the key interest rate by 25 basis points as expected to 4.25%. According to the Research Department at BBVA, the a

| 25/09/2020 17:00

NZD/USD: Kiwi could weaken if this current risk-off theme persists into next week and beyond – MUFG

Analysts at MUFG Bank, point out that the Kiwi (NZD) could suffer on new measures from the Reserve Bank of New Zealand brought forward on risk-off. Th

| 25/09/2020 16:54

Atlanta Fed's GDPNow unchanged at 32% for Q3 after US data

The real gross domestic product (GDP) in the United States is expected to grow by 32% in the third quarter of 2020, the Federal Reserve Bank of Atlant

| 25/09/2020 16:51

GBP/USD unable to recover from monthly lows, drops back to the 1.2700 area

The GBP/USD printed a fresh two day low at 1.2686 during the American session. As of writing, it is trading at 1.2700/05, down 50 pips for the day and

| 25/09/2020 16:46

US: NY Fed's GDP Nowcast edges lower to 14.1% for Q3 after this week's data releases

The US economy is expected to expand by 14.3% in the third quarter and 5% in the fourth quarter, the Federal Reserve Bank of New York's latest Nowcast

| 25/09/2020 15:23

Coronavirus update UK: 6,874 new cases confirmed on Friday

There were 6,874 new confirmed coronavirus infections in the UK as of Friday morning, the UK government data showed, per Reuters. This reading marked

| 25/09/2020 16:18
Show More Popular News